Taruna Seth
FOUNDER & NAVIGATOR IN CHIEF
Travel might just be part of Taruna's DNA. Having spent the most formative years of her life studying, traveling and working abroad. Taruna has had a passion for travel ever since she can remember. She has lived in 3 continents and her travels have taken her across the world. Her passion to explore the world, along with her education at the University of Michigan, Ann Arbor and University of Manchester in International Relations has led her to a 15-year career in marketing, public relations, alternative education, developmental work and a stint in television media. At her latest venture Encompass Experiences, she swifts through the melange making connections to conceptualise immersive experiences for their circle of explorers. Taruna's life experiences and work have allowed her to define her skills and relationships in radically different ways. She thinks working within diverse setups allow us to celebrate our common drivers: curiosity, the need to give back, and an unabashed passion to learn something new. Taruna was bestowed with the award of 'Exceptional Women of Excellence creating a better world for all' by the Women's Economic Forum in 2017 and the 'Women Super Achiever Award' at 7th Edition of World Woman Leadership Congress in 2020.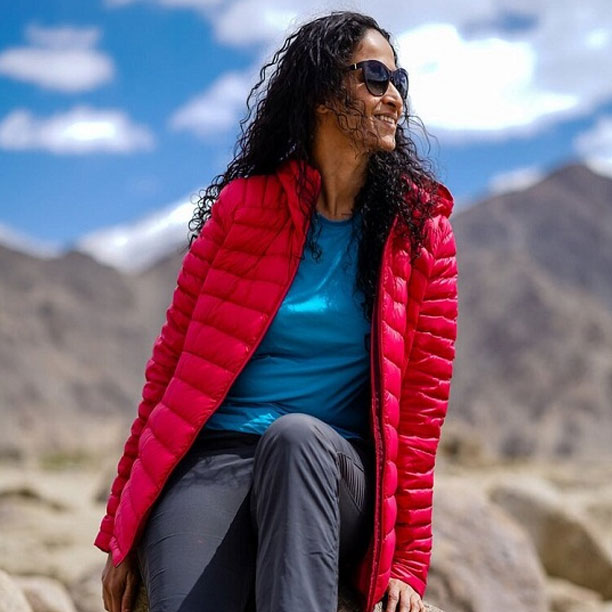 Bhawna Rao
FOUNDER & CURATOR IN CHIEF
Bhawna was an army child, giving her tremendous exposure right from a young age. Setting up homes in a new place every couple of years and making new friends became second-nature to her. Wanderlust was inevitable and a decade later she found her calling with a degree in Tourism from Bangkok. Right after, she solo travelled across Asia for two years. This time allowed Bhawna to realign her perspective on the world, establish unlikely bonds, and find a radical sense of confidence and peace with herself. Bhawna dived headlong into the world of niche, curated travels. Her rapidly increasing circle of explorers, bears testimony to her passion for curating memorable travel experiences. Bhawna has garnered a vast body of experience in curated travel, backed by her numerous travel sojourns across the world giving her the insight to transcend the normal in order to orchestrate the extraordinary.