Prague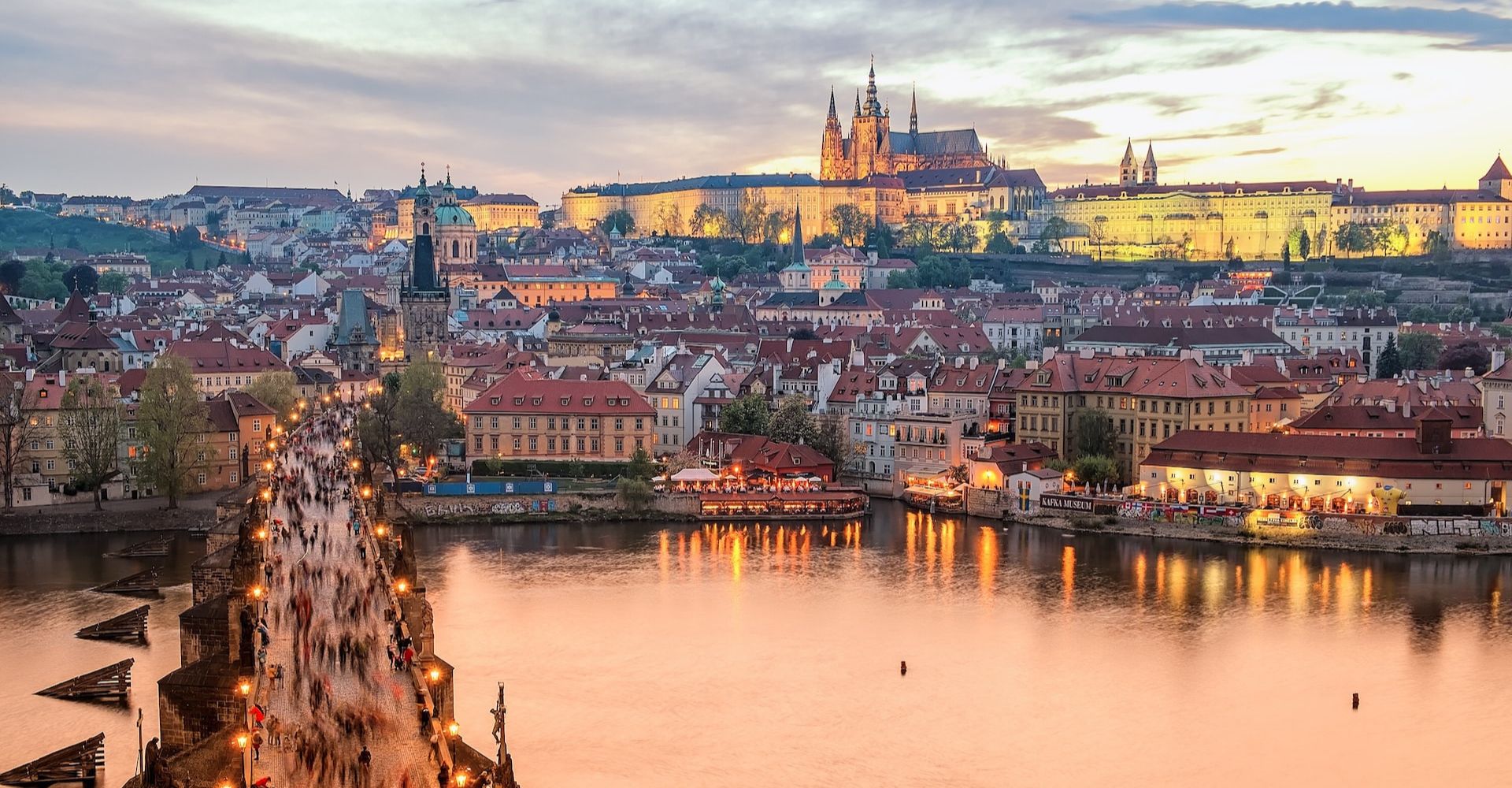 Why Prague?
Prague is equally spectacular as Paris in terms of beauty but it can boast of the best beer in the world (well, we think so!). The art galleries have an array of Bohemian explorations to admire, from the Gothic altarpieces in the Convent of St Agnes, to the art nouveau of Alfons Mucha, and the magnificent collection of 20th-century surrealists, cubists and constructivists. If you have an interest in art – you'll love the place. The weird and witty sculpture of David Černý can be seen public spaces, and the city itself offers a such a range of stunning architecture that it leaves the jaw dropped for most of the time. The reason it's a great place for a family celebration is the variety of things that you can do here. It's easy to stumble across ancient chapels, unexpected gardens, cute cafes and old-fashioned bars with hardly a tourist in sight. We've kept this trip short, but you can extend Prague for weeks if you like – there's enough to do.
What to expect
Charming hotels with a view, hand-picked by our team, guided walks to suit your pace and iconic photographic moments like the one on Charles Bridge. This and more awaits your celebratory trip with friends or family. Prague is brimming with history, so we've kept some staples like the Jewish Quarter, Lesser Town and the Prague Castle. But what's more exciting are the café stops while sightseeing that we make and evening of dinner and drinks. Day trips too Kutna Hora Bone Church, Karlštejn Castle and Karlovy Vary of the Saxon Switzerland National Park for a nature-filled day can be planned too.
Creating a trip 'just' right for you
Prague can be grossly misunderstood as being a place that's good only for its history. We help you craft a trip that suits a big or small group with varied trips. History-filled days to nature or just café hopping and shopping. Your celebration, you pick from a host of things that we can plan for you. We promise to keep some parts of it as a surprise! If it's a magical celebration that you are looking for, this is the right stop.