Tuscany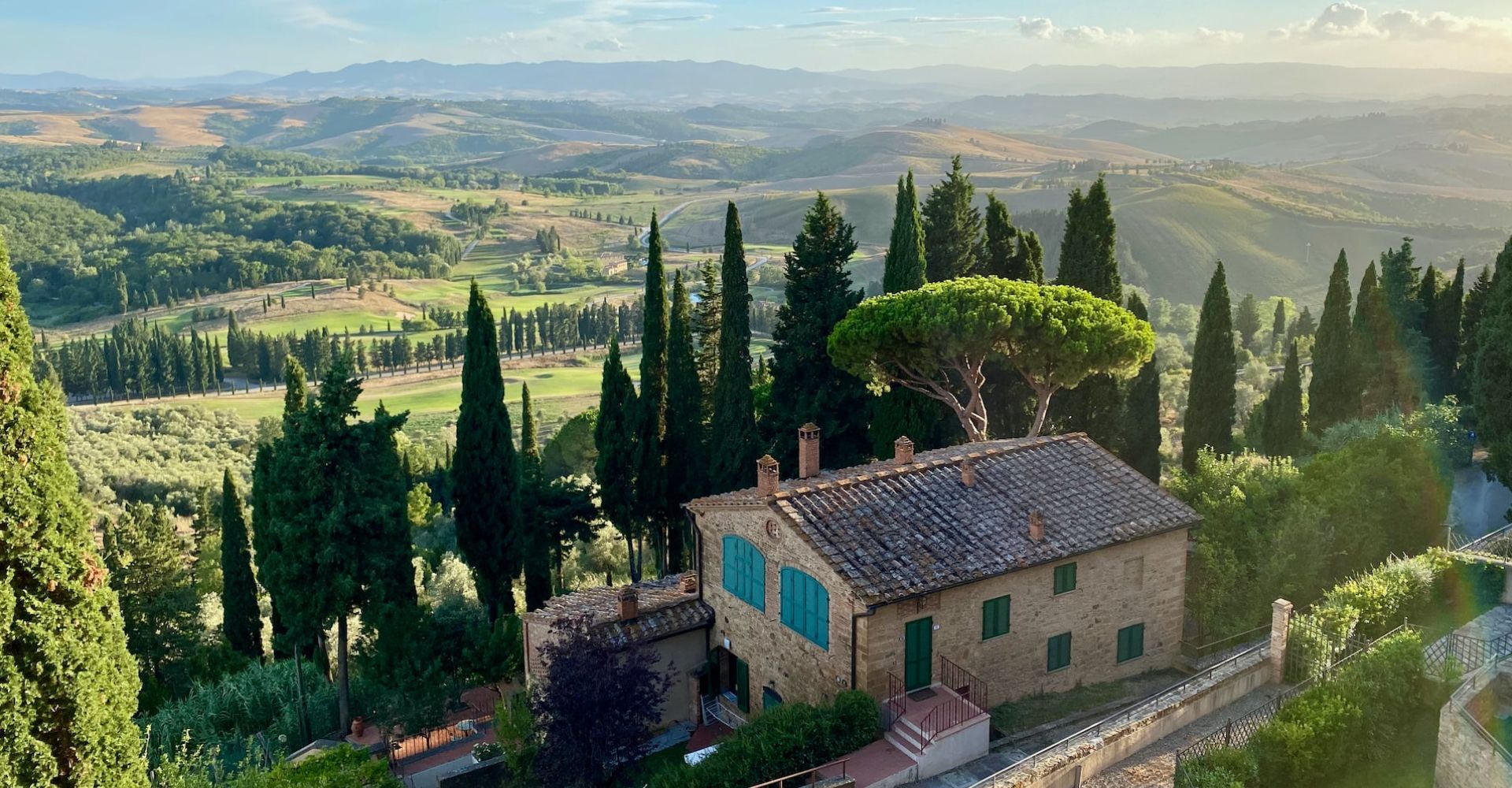 Why Tuscany?
With its lyrical landscapes, world-class art and food, Tuscany is a dreamland. it has sensational natural landscapes made of gently rolling hills dipped in soft morning mist. Be in the company of golden wheat fields, silver olive groves and green vineyards marching in terraced rows on. Explore medieval hilltop villages, mountain ranges and forests – all fit to be in postcards. During the medieval and Renaissance periods, Tuscany really struck gold. It has excellent painters, sculptors and architects creating world-class masterpieces that leave your jaw dropped. You can spend hours in in churches, museums and galleries all over the region, that safeguard the art in Tuscany. It is truly unmatched. Edgy street art in Florence and countryside sculpture parks bring the art scene right up to the 21st century. Rousing landscapes, art and food are the highlights of Tuscany. It deserves a sow-paced easy trip – the one that we have planned below – perfect for that big celebration.
What to expect
This trip packs in the wonderful countryside of Tuscany no matter where your eyes stop. 
Not just that. The medieval, hilltop gem of Monteriggioni, travelling back in time to the Renaissance era as you stroll through the rustic streets Siena's historical charms. If you are one for history, wine and culture, then the fun doesn't stop till you've gone Truffle Hunting in Mugello Valley and walking in olive groves. 
Creating a trip 'just' right for you
If this trip doesn't sound magical enough already, we have more hidden secrets up our sleeves. Get in touch for a trip of a lifetime with winery tours, breathtaking countryside and gourmet meals planned for everyone's taste. This is not a high octane trip, so can be enjoyed by travellers of all ages. The only thing that notches up the adventure is a hot air balloon rise with a stopover at a mysterious abbey. Like we said, more secrets will be unravelled – get in touch!