TRAVEL WITH PURPOSE
Encompass
Encompass knows travel is critical to self-discovery. Travel is living, it's breathing, it's a tremendously epic phenomenon and we can't wait to facilitate it for you.
The way we see it, travel is much more than a vacation or time off from the everyday. Travel makes us better people because it allows us to prioritise ourselves and introspect. When we challenge ourselves we automatically add more to the world.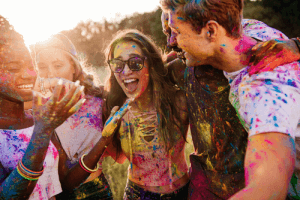 Immerse
Sure, you are immersing yourself in a new place, a new language, a new environment, and new people. But you are also immersing yourself into a new flow, a new way of seeing the world. When you go back home, you are acquiring something more than local souvenirs. You come back with new perspective and that always means you'll approach your world in a new way. Your life will never again go back to the same mundane routines.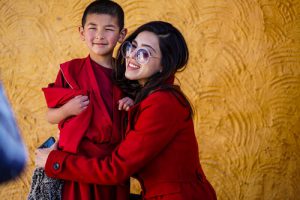 Connect
Connection with the people you love can find new meaning as you discover the unlikely layers of the people you love in a new setting. You discover a new adventurous side in your lover as you trek up to Machu Picchu. You bond with your mother as you sit traipse through a town with old churches in Europe. Or maybe you make a connection with nature and forge a stronger bond with yourself and all of the things you want to evolve into.
Inspire
When we see the world from a new perspective, inspiration takes many forms: A new mantra on living life comes from the way you see people live their lives in unfamiliar environments. A story that starts to brew within you, after looking at nature's breathtaking offerings. A new energy to do more with your life, or an idea you've been meaning to crack at work. When you take the time to see new places and people, you always come back inspired.
"We intend to rely on Bhawna, Taruna and their growing Encompass team for many years to come."
— LEROY PINGHO, WASHINGTON DC
"Seriously, if you're doing anything about travel, reach out to Bhawna, she's incredibly globally aware of the travel business, and she's the friendliest too!"
— AMIT PANDE, CALIFORNIA
"I have only two things to say about Encompass — Immaculate planning and flawless execution."
— APARNA RAO, BANGALORE
MEDIA MENTIONS & AWARDS
In the Press
We are thrilled to be featured in respected global publications and recognised for our work in travel curation.
Read on about our travels and our achievements in making luxury curated-travel accessible and friendly for groups, families, couple and solo travellers.
ENCOMPASS IN THE PRESS