August 1, 2022
Best Small Cruise Expeditions
For many people, the mere mention of the word 'cruise' can evoke images of tourist-packed decks and chintzy cabins, but cruise trips can be a thrilling way to see the world – when you do it with Encompass. We bring luxury and local experiences together with some of the best and awarded small cruises in the world for a holiday that you will never forget. This is especially great for small family vacations – where everyone can gather in the common areas and still have a restful time in their own nooks and corners. Celebrate a milestone birthday, anniversary or just a family get-together with a unique travel idea.
1. Silver Explorer
Silver Explorer sails in the polar regions through the European winter season and in Australia during European summers. While navigating from pole to pole the cruise also offers itineraries in the South Pacific, Asia, Africa and the Indian Ocean. The luxury Silver Explorer expedition cruise ship has been designed for navigating waters in some of the world's most remote destinations, including both of earth's polar regions. With all-inclusive dining, service and shore excursions, Silver Explorer is expedition cruising at its very best. The award-winning itineraries for different kinds of travellers make this ship the perfect combination of adventure and comfort.
2. S.S Sao Gabriel
Designed to cruise the beautiful Douro River Valley region, this ship offers lavish suites through its décor and delectable food and wine. Butler service is added onboard, giving guests the option to dine at any time they'd like while enjoying the ship. It covers 2 countries, Portugal and Spain, along with 6 UNESCO World Heritage sites over 8 days of excursions, fully hosted by English-speaking local experts. You can enjoy water sports, fishing, diving, a movie theatre, yoga, cooking class, wildlife observation and more.
3. The Oberoi Philae, Luxury Nile Cruiser
The 5-star luxury cruise, the Oberoi Philae originally started on 1996 with a total of 51 cabins & 4 Suites, in 2011. The Oberoi Philae went for renovation and returned with 18 Luxury Cabins, 2 suites & 2 Suites with a private terrace and Jacuzzi in the later years. Cruise along the River Nile on The Oberoi Philae and fall in love with the secrets of ancient Egypt. You can see the timeless monuments to hand-carved temples and tombs. It offers spacious accommodations, all-day fine dining and revitalising spa treatments, as well as an in-house movie theatre and a dance floor.
4. Belmond Afloat in France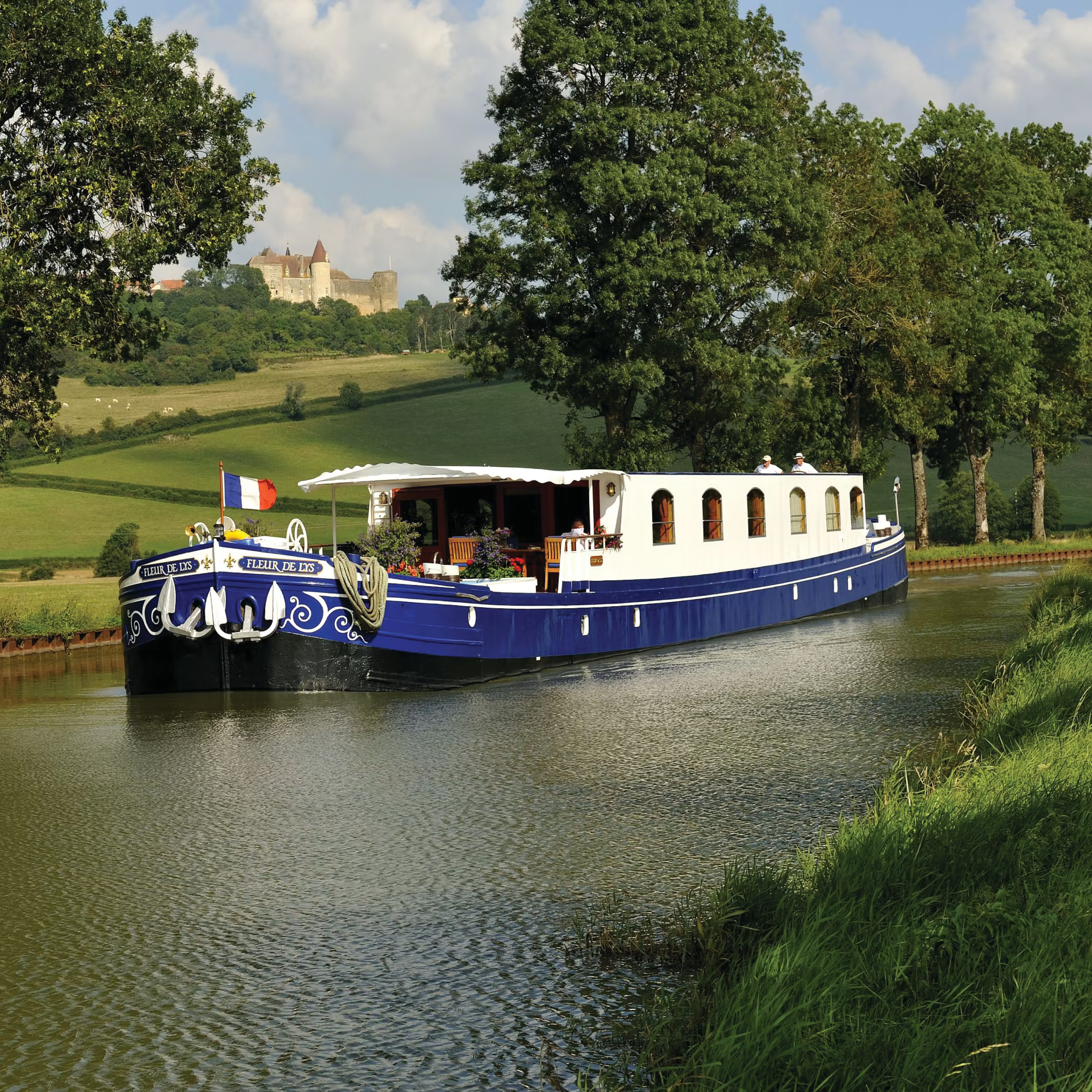 Belmond is a worldwide collection of iconic hotels, trains and river cruises. They bring outstanding expertise to great journeys, celebratory occasions and business meetings of every kind. Sign up for the Belmond, to cruise the luxury barges to appreciate the beauty and culture of the French waterways. Onboard, guests are offered every indulgence, from plunge pools to the finest cuisine and on land, guests can enjoy exclusive wine tastings and fascinating excursions. This is a great way to explore France.
Let us know your next holiday dates and let us help you plan a luxury getaway. It could be a romantic trip for two or a family vacation. Choose from a variety of trips that our seasoned experts can help you fine-tune for you.